Don't Forget the Guggenheim!
Thursday, June 7th, 2012 by
Wes
Just a reminder: Silverdocs is quickly approaching with a spectacular slate of documentary films (as always) and a very special Guggenheim Symposium to honor Joe Berlinger and Bruce Sinofsky.
Joe Berlinger and Bruce Sinofsky are leading voices in American nonfiction cinema. Over the course of their two decades of work, the filmmakers have demonstrated a dedication to uncovering raw truth, establishing the power of documentary to explore multiple aspects of the human experience and to generate dramatic change in the real world. The work of Berlinger and Sinofsky, both collectively and individually, has delved into the intricate complexities of human nature and shed light onto a painfully flawed criminal justice system.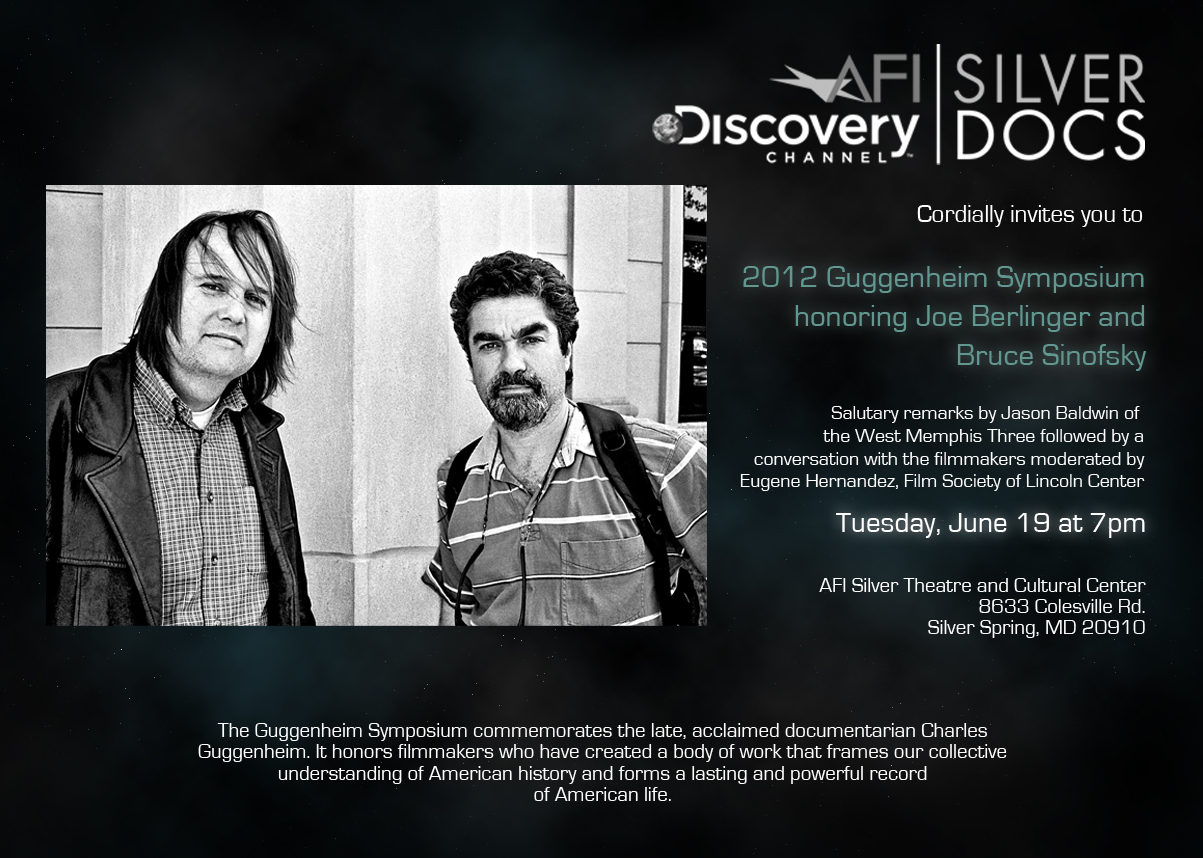 An event with so many high quality documentaries and informational sessions doesn't come along often, head over to Silverdocs for more information on purchasing tickets and attending the festival!