The Guest Speakers of TrindieFest
Friday, June 15th, 2012 by
Wes
Independent filmmaker Kirk Loudon and his wife Julie were vacationing in the Colorado area when they stumbled upon a small town called Trinidad. With it's magnificent mountian views and small town feel, Trinidad was the perfect place to launch a film festival. So in 2011 Kirk and Julie began TrindieFest.
L.A. INDEPENDENT PRODUCER MARK STOLAROFF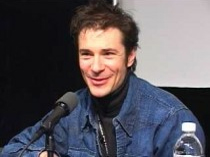 Mark Stolaroff is an independent producer and a founding partner of Antic Pictures, an LA-based production company producing a slate of low budget, high quality digital features. Stolaroff just completed his newest micro-budget film "Pig", the fourth feature from award-winning writer/director Henry Barrial (Some Body). It has been an official selection at over 20 festivals, winning 4 awards so far including Best Feature Film at Sci-Fi London. Mark will be giving his lecture entitled "Why No-Budget Films" The presentation is geared toward filmmakers who may be considering making a no-budget feature. The focus is on the advantages of no-budget filmmaking.
WRITER/DIRECTOR CATHERINE CYRAN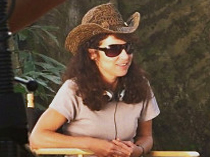 Catherine Cyran is a writer and director based in Santa Monica. Thanks to time spent working for independent producer Roger Corman, Cyran has a solid production background and has written and/or directed a wide range of low-budget features in countries as diverse as the Czech Republic, Bulgaria, Mexico, India, and Thailand. Cyran is presently engaged in writing both a studio and an independent feature, and will focus her talk on the advantages and pitfalls of both, as well as the challenges and decisions facing the independent writer/director.
 ACTOR PATRICK FABIAN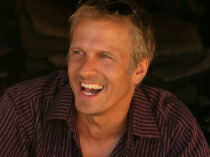 With leading man good looks and the acting chops to back it up, Patrick Fabian is one of the most versatile actors working today. His resume includes solid turns in film (The Last Exorcism, End Game, and Must Love Dogs), television (Big Love, Desperate Housewives, and Working Class), and theater (Six Degrees of Separation, Diva, and Much Ado About Nothing), This is a true acting talent in every sense of the word…and he is coming to TrindieFest!
As a guest speaker, Patrick will share the ups and downs of working as an independent actor. An actor with a background as diverse as his you can count on great information and great stories!
 For more information on TrindieFest visit the festival webpage.