The Versed: Spike Lee set to release Michael Jackson doc
Thursday, July 12th, 2012 by
Wes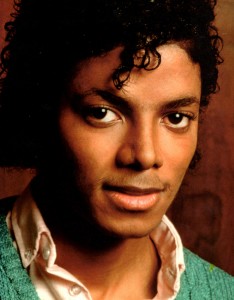 According to The Versed, American film director Spike Lee is set to release a brand new Michael Jackson 'Bad' Documentary towards the end of 2012 that he states "You don't have to be a Michael Jackson-head to enjoy this."
Since passing away in 2009 pop icon Michael Jackson's legacy has lived on through his work, and director Spike Lee, who has worked with Michael in the past and even considered him a friend, is gearing up to release a documentary about the late singer's legendary 'Bad' album according to Billboard.
"We have footage in this documentary that no one's ever seen, stuff that Michael shot himself, behind-the-scenes stuff," he said in an interview Monday. "We had complete access to the vaults of Michael Jackson. … He wrote 60 demos for the `Bad' record.
Only 11 made it. So we got to hear a lot of that stuff, too, so it was just a great experience." Of course Michael's artistic and musical capabilities will be the focus of the film, but Lee expresses that he is also looking to show more of a personal side to the King Of Pop as well.
"We really divided it into two things: Artists today who were influenced by Michael, and then people who worked side by side – musicians, songwriters, technicians, engineers, people at the label, who were all committed to Michael, to the follow-up to the biggest record of all time, which still is `Thriller.'" Original Article Posted On TheVersed.Com.