INDIEPIX FILMS ACQUIRES GREEK FANTASY DRAMA, THE WINTER FOR MULTI-PLATFORM RELEASE IN 2015
Tuesday, September 22nd, 2015 by
jordan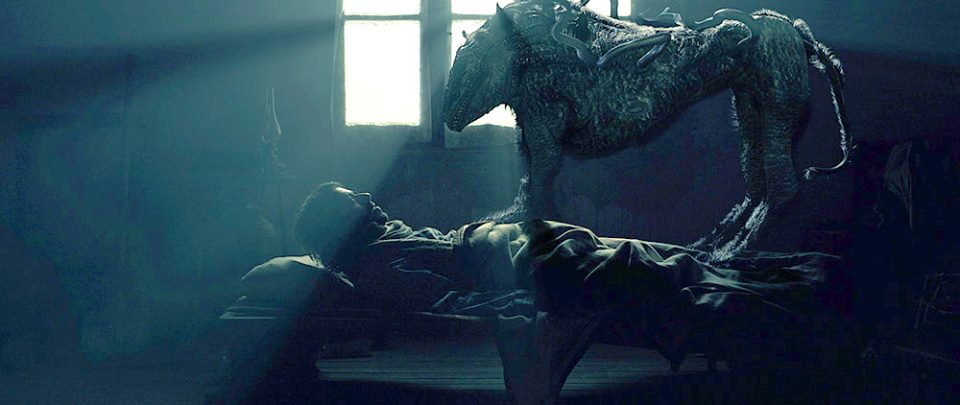 The Dazzling Feature Debut of VFX Artist Konstatinos Koutsoliotas (Guardians of the Galaxy, 300), the Festival Award-Winner Will Have a Limited Release, Followed by Home Entertainment/
Digital Channels.
IndiePix Films announced  that it has acquired THE WINTER, a stunningly original Greek fantasy drama, the feature-length debut of talented visual effects artist Konstatinos Koutsoliotas. Influenced by the works of Poe and Lovecraft, the film will initially have a release in  2015/2016, followed by release to the home entertainment marketplace, via DVD and digital channels. The domestic distribution agreement was negotiated by Jordan Mattos, Director of Programming and Acquisitons at IndiePix and Timothy O'Brien, President of sales agent, Oration Films at this year's Toronto International Film Festival.
THE WINTER is the story of an impoverished writer, Niko (Theo Albanis) who leaves London for his family home in the Greek mountain town of Siatista. Upon arriving, he discovers the home has been abandoned and is now haunted by the ghosts of the past. Working to retain his grasp on reality, Niko sets about to uncover the mystery of his father's death in this poignant, fantastical drama blended with a touch of magical realism.
"The Winter is a great example of Indiepix's continued efforts to bring rare features from abroad to diverse audiences," said Mattos "Visual FX artist-turned director Konstantinos Koutsoliotas frames issues of family and memory through a prism of visually captivating and unforgettable imagery, and we're excited to bring his first feature to the US."
"Indiepix seemed the perfect fit for this beautiful and unusual film and we're really thrilled to have completed the deal on the eve of our first Toronto," said Oration chief O'Brien. "We moved Oration into sales, feeling there was a place on the world for truly independent and beautiful films no matter where they came from and this is an affirmation of that goal."
Produced by UK-based Melancholy Star and co-producer Inkas Films, THE WINTER, in Greek with some English, originally premiered at the 54th Thessaloniki International Film Festival in two sold out screenings. It would go on to great acclaim at Greek Film Festivals around the globe such as the NYC Greek Film Festival – where it made its US Premiere – to this year's San Francisco Greek Film Festival; it also had a theatrical release in Greece in 2014. The film was nominated for a Méliès d'Argent Best Fantasic Feature Film at the 2015 Imagine: Amsterdam Fantastic Film Festival and will screen at this year's H.P. Lovecraft Film Festival in Portland, Oregon in October.