"Searching For Sugar Man" Screens at Cannes in Memory of Director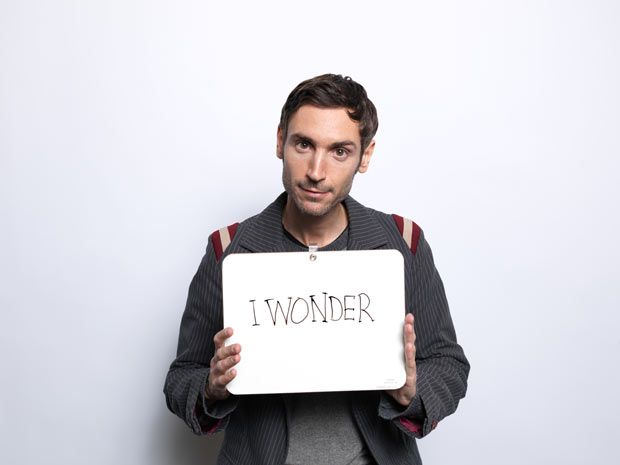 The Cannes Film Festival, which opened this week, will include a special screening of the Oscar-winning documentary "Searching for Sugar Man" in memory of its late director, Malik Bendjelloul.
Bendjelloul, 36, committed suicide and was found dead in his Stockholm apartment on Tuesday. His brother, Johar Bendjelloul, confirmed the manner of death and told the Associated Press that his brother had recently been depressed.
His illness apparently was not related to the great success of his first film "Searching for Sugar Man," about Sixto Rodriguez, a musician from Detroit who, after decades working in construction and demolition, discovered that music he recorded in the early '70s had become hugely popular in South Africa.
Georg Cederskog, a journalist for the DN Kultur, a Swedish publication, reached Johar and asked him whether the success of "Sugar Man" had affected him negatively somehow. "No, not for a second," Johar said. "He was a very straightforward person when it came to success, admirably down to Earth and laid back. Incredibly relaxed around his success."
Bendjelloul had apparently begun work on a new documentary project based on the book "The Elephant Whisperer," written by wildlife conservationist Lawrence Anthony. Anthony died in 2012 from a heart attack. Remarkably, after his death, two herds of elephants he had worked with trekked for 12 hours to visit his home where he died.
Bendjelloul also finished a screenplay, according to an article in The New York Times, related to his grandmother's use of a Ouija board in the 1930s. "I don't believe in these things," Bendjellou wrote to reporter Manohla Dargis, "but one session was pretty interesting: They asked 'are there any major discoveries left to be made' and the reply was 'yes, the greatest discovery in the history of humanity.' The film is about this future scientific discovery."
Anyone who has watched "Searching for Sugar Man," which won the Oscar for Best Documentary Feature in 2013, knows Bendjelloul was a very talented filmmaker. The Rodriguez story is an unwieldy one that spans decades. But Bendjelloul made it work and resonate, allowing the musician to gain millions of fans around the world, of which I am one.
Bendjelloul grew up in Sweden and graduated from college with a degree in journalism and media production. He did some reporting for Swedish public television and radio before eventually working on documentaries about Elton John, Rod Stewart, Bjork and Kraftwerk, according to Wikipedia.
Bendjelloul stumbled on Rodriguez's amazing story – at one point many South Africans believed a rumor that the musician shot and killed himself on stage – while on a trip through Africa. It is heart-warming documentary driven by the quality of Rodriguez's music and his compelling, philosophical way of life.
I wrote critically about "Searching for Sugar Man" the night it won an Academy Award. I was angry that the film omitted the fact that Rodriguez had twice toured Australia in the 1970s, even opening for Midnight Oil. Bendjelloul likely decided to leave that out of his film because the story already had so many twists and turns.
So Bendjelloul took creative license as many documentary filmmakers do – the trophy room interview scene in Errol Morris' "Gates of Heaven" comes to mind. For one interview in the film, Morris gathered all the subject's (Phillip Harberts) sport trophies and other awards, and lined his desk and filled the walls with them. It created a fiction regarding Harberts' character in Morris' nonfiction film about running a pet cemetery. It left a bad taste in my mouth regarding the documentary, but apparently fiction is a tool for some nonfiction filmmakers.
Rodriguez likely never gave a second thought to Bendjelloul's creative choice to not mention the success in Australia. A reporter for DN Kultur spoke to the musician about the Bendjelloul's death before he played a sold out show in at the Chicago Theatre, which holds 3,400 people. "He was a sensitive person and very intelligent," Rodriguez said. "He could have become a new Igmar Bergman, he was so talented. This is a tragedy."
The Swedish Film Institute also thought very highly of the young filmmaker. "It's a terrible loss when a young person dies," said CEO Anna Serner. "The flag is at the Swedish Film Institute is at half-staff today, but in our hearts it will be half-staff for a long time."
Gregory Crofton
Contributing Editor