Hollywood Leaves a Door Open for Independents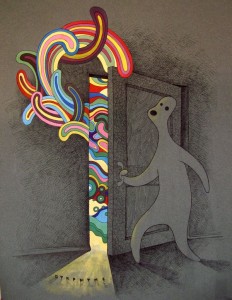 Hollywood's focus on superheroes, comedies, and animated movies for kids is leaving a door wide open for independent filmmakers. As more people stay away from movie theaters opting to stay at home and watch movies on demand on better televisions – this summer has seen a 15 percent drop in tickets sales – there is a new and much broader market developing for serious films that are made independently.
There are still art house theaters that show independent films on big screens and don't always charge the outrageous prices that Hollywood-connected chain theaters do. But the overall market has changed because Hollywood is laser-focused on its returns and huge production budgets.
The trend away from the theater and Hollywood-made movies should continue because tickets are expensive, and people are growing more accustomed to watching videos-on-demand through sites like Netflix and Amazon or IndiePix Films. And at the same time they're cutting cable because of its high price. Hollywood won't risk producing thoughtful films unless Brad Pitt has a part. PG-13 hasn't helped adult dramas get produced either. That rating arrived in 1984 to deal with the challenging content of "Indiana Jones and the Temple of Doom."
In fact, the big studios are even becoming less interested overall in what Americans want to watch because quite often Hollywood movies make more money in the international market. Take Tom Cruise's seemingly underwhelming summer blockbuster "Edge of Tomorrow." It took in $100 million at the box office domestically and cost $178 million to make (not sure if that number includes marketing).Then I checked the international numbers. It grossed $264 million, putting its total take at $363 million. "Rio 2" – an animated kids movie about animals in the Amazon – grossed $131 million domestically, and $364 million abroad.
While Hollywood is focused on making things to sell outside the United States, American filmmakers need to grab hold of this moment – with all of its new ways to release a film, and for that matter all the cheaper ways to make one – and take advantage of it.
Top-Grossing Films of 2014
(Source: Box Office Mojo – 8/30/14)
1. Guardians of the Galaxy – $262,142,000
2. Captain America: The Winter Soldier – $259,766,572
3. The LEGO Movie – $257,750,402 3,890
4. Transformers: Age of Extinction – $243,950,966
5. Maleficent – $237,841,302
6. X-Men: Days of Future Past – $232,814,528
7. Dawn of the Planet of the Apes – $204,419,991 3,969
8. The Amazing Spider-Man 2 – $202,853,933
9. Godzilla (2014) – $200,672,193
10. 22 Jump Street – $190,267,743
11. How to Train Your Dragon 2 – $172,330,227
12. Teenage Mutant Ninja Turtles – $153,316,000
13. Divergent – $150,947,895
14. Neighbors – $150,086,800
15. Ride Along – $134,202,565
16. Rio 2 – $131,492,458 3,975
17. The Fault in our Stars – $124,491,432
18. Lucy – $115,732,000
19. Mr. Peabody & Sherman – $111,483,727 3,951
20. 300: Rise of An Empire – $106,580,051
21. Noah – $101,200,044
22. Edge of Tomorrow – $99,992,247
23. Non-Stop – $91,742,160
24. Heaven is for Real – $91,443,253
25. The Other Woman – $83,911,193
Top-Grossing Independent Films of 2014
(Source: Indiewire – 8/26/14)
1. The Grand Budapest Hotel (Fox Searchlight) – $59,073,773
2. Chef (Open Road) – $29,517,276
3. Boyhood (IFC Films) – $16,315,715
4. Begin Again (The Weinstein Company) – $14,521,859
5. America (Lionsgate) – $14,412,582
6. A Most Wanted Man (Roadside) – $14,043,499
7. Belle (Fox Searchlight) – $10,722,990
8. Bad Words (Focus) – $7,779,614
9. Magic In The Moonlight (Sony Pictures Classics) – $6,700,601
10. The Railway Man (Weinstein Company) – $4,438,438
11. Snowpiercer (RADiUS-TWC) – $4,428,209
12. The Lunchbox (Sony Pictures Classics) – $4,218,688
13. Fading Gigolo (Millennium) – $3,769,873
14. Ida (Music Box) -$3,648,921
15. Wish I Was Here (Focus) – $3,560,945
16. The Grand Seduction (eOne) – $3,366,798
17. Obvious Child (A24) – $3,050,000
18. The Fluffy Movie (Open Road) – $2,820,939
19. The Raid 2 (Sony Pictures Classics) – $2,627,209
20. Under The Skin (A24) – $2,614,251
21. 2014 Oscar Nominated Short Films (Shorts International) – $2,357,890
22. Le Week-end (Music Box) – $2,225,098
23. Words and Pictures (Roadside Attractions) – $2,171,257
24. Gloria (Roadside Attractions) – $2,107,925
25. The Immigrant (The Weinstein Company) – $2,025,328