NetFlix Doesn't Carry What I Want …
Thursday, October 16th, 2014 by
IndiePix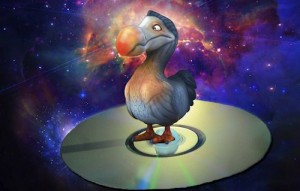 Recently KQED, the public station in San Francisco, CA, ran an article entitled: "For Cinephiles, Netflix Is Less and Less an Option" — see this link. The article is a very detailed story about the search for a very prominent, if somewhat older, black independent film, Sweet Sweetback's Baadasssss Song. NetFlix wasn't the resource that it had once been. But for independent film distributors, that was not surprising. As NetFlix moves toward the mass market, its product offering has to be more in line with what that audience wants — and indie films are not really on that list.
Here are a couple excerpts from Jon Brooks article. The whole article is quite a read with a wonderful video from a NetFlix spokeswoman explaining how NetFlix selects their titles for streaming. I urge you to follow the link and read it through. For a quick taste of the KQED article, see the excerpted paragraphs below (reprinted with their consent).
Bob Alexander, IndiePix Films
————————————-
For Cinephiles, Netflix Is Less and Less an Option
By Jon Brooks Sep 12, 2014
A few months ago I encountered a dilemma I thought had been permanently solved in the age of everything/anywhere media: I really needed to see a particular movie, and I couldn't find it for rent. I was slotted to write an essay on Sweet Sweetback's Baadasssss Song, the seminal black independent film by Melvin Van Peebles, but it was unavailable on Netflix's DVD service, my longtime resource for such fare.
This was weird, because I had rented it once before from Netflix, in 2009. What had happened to it? …
/snip/
The meager selection is so notorious that The Onion targeted it this year. From the humor website in January:
"In a swift and unexpected departure from their present business model, officials from Netflix revealed Wednesday that the company is currently considering adding a good movie to their online streaming service….."We feel the addition of a popular, above-average, well-made film would provide a nice counterbalance to our existing library of poorly received sequels, totally unknown indie dramas from four or five years ago that you've never heard of, and horrendous direct-to-DVD horror features."
/snip/
… for those who still rely on Netflix's DVD service, the conventional wisdom is it would be wise to prepare to be cast adrift entirely. Netflix now makes more than twice the profits from streaming than from DVDs. Last quarter, its DVD business lost another 391,000 subscribers, leaving the total number of physical-media dead-enders, still excited by the sight of a fresh red envelope in the mailbox, at 6.3 million in the U.S. That's compared to about 35 million streamers. Last year, Netflix started closing its distribution centers around the country and recently it stopped shipping on Saturdays. The Guardian reports that Netflix has spent no money on marketing its DVD business this year. Summing it all up, Businessweek wrote last October: "The writing is on the wall … At some point, there's an end of the line for Netflix's DVD business. We just don't quite know yet when that point will come."
/snip/
The few remaining local video stores in San Francisco are barely getting by. Still, they are not devoid of patrons. At Lost Weekend Video on Valencia Street recently, maybe 10 customers entered the store over the course of an hour. I asked one, Cass Cantine of San Francisco, why he still got his movies there. "Local video stores like this have exactly what I want to see when I want to see it," he said.
What about Netflix?
"Netflix doesn't carry what I want."